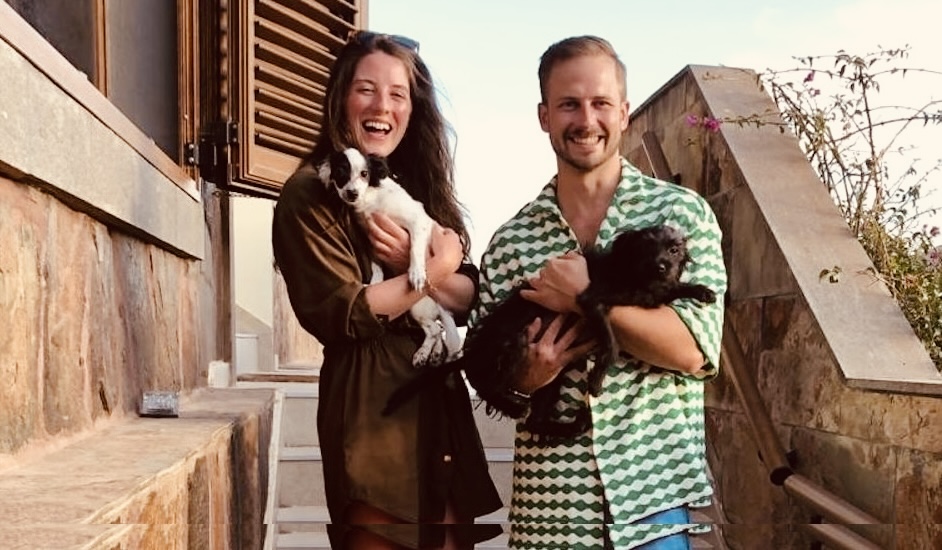 How Your Time with Focus Dog helps Real Dogs in Need
Developer's Vision: My Passion for Positive Impact
From the very beginning, I've held a firm belief that every business should contribute to a positive social impact in the world. With a profound love for our four-legged friends, it was only natural for me to choose a cause that aligned with my deepest passion when creating Focus Dog.
Focus Dog began as a dream to not only craft an innovative productivity app but also to leverage its success for a meaningful purpose. The idea of turning virtual achievements into real-world help for dogs was super motivating and led me to develop a mechanism to achieve just that. I imagined building a community that was not only driven by the desire for productivity but also by a shared love for our canine companions.
A Digital Journey with a Heartfelt Cause
Every challenge completed on the Focus Dog App isn't just a virtual triumph; it's a step towards feeding real dogs in need. As you earn gems, these precious virtual assets translate into actual meals for dogs facing hardships in shelters.
Turning Challenges into Change
Imagine turning your daily productivity challenges into meals for dogs eagerly awaiting a second chance. The sad reality is that many dog shelters around the world struggle to provide adequate food for their furry residents. The Focus Dog App allows you to buy virtual meals with earned gems, and when we reach donation goals, we transform these virtual contributions into real meals for sheltered dogs.
The Struggles Faced by Dog Shelters
Dog shelters play a crucial role in rescuing, rehabilitating, and rehoming abandoned or mistreated dogs. However, many of these shelters operate on limited budgets, and the cost of providing quality food for the animals can be overwhelming. The situation was further exacerbated by the Covid-19 crisis, which strained resources and increased the number of dogs in need.
The First Success Story: SOS-Hunde Gran Canaria
In April 2023, the first donation goal was achieved, and 576 meals were donated to SOS-Hunde Gran Canaria. This is where I meet Josie. An inspiring dog overcoming challenges with two paralyzed legs, under the care of the compassionate duo, Sabine and Anthony, who look after more than 130 dogs on the island. Your contributions provide sustenance and hope to these furry friends in need.
How You Can Make a Difference Today
Join the movement of users making a meaningful impact. Every challenge completed, every gem earned, and every virtual meal purchased contributes to the larger mission of feeding dogs in shelters. The Focus Dog App isn't just about boosting your productivity; it's about creating a community that cares.
Future Goals and Ongoing Impact
This is just the beginning! The reality is that the need for support in dog shelters is ongoing. Your continued use of the Focus Dog App ensures a sustained impact on these shelters, helping them provide the care and nutrition that every dog deserves. Stay tuned for more updates as new donation goals are set, and your virtual challenges continue to transform into real-world change.
Download, Challenge, and Feed: Be a Hero for Dogs in Need
Ready to turn your focus into a force for good? Join in on the action today, embark on your virtual challenges, and become a hero for dogs in need. Your time, along with the time of our incredible community, can make a real difference, one meal at a time.
Download Focus Dog and be part of a community making a positive social impact for dogs around the world. Together, let's feed hope and nourish the lives of those who need it the most.
More from the Digital Harmony Magazine
Discover Engaging Insights on Cultivating a Balanced Connection Between Your Phone and Mind while Boosting Productivity through Gamification!
Discover the Digital Harmony Magazine